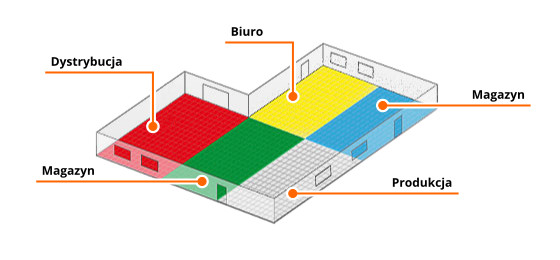 Colour Coding is a system that allows choosing the right equipment to be used for the cleaning of SPECIFIC and DISTINCT areas. This helps in assisting the concept of food boundaries, according to the HACCP guide-lines, accomplishing a very successful system that avoids contamination. For this reason the whole range of products from "ARICASA" hygiene products PROGRAMME is available with filaments in 5 different colours:
Blue
Yellow
Red
Green
White,
achieving the following targets:
SPECIFICITY – Each area or compartment is assigned a different color.
VISIBILITY – Each item is immediately identified.
HYGIENE – The use and cleaning of the same products is restricted to a specific area.
This drastically reduces to minimum the risk of cross contamination due to the possible incorrect or mixed use of products or equipment in different areas.