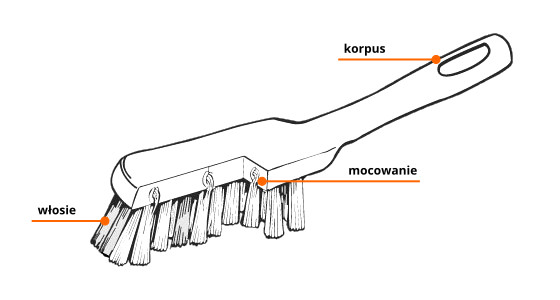 Each product from the "ARICASA HYGIENE" PROFESSIONAL PROGRAMME range is:
Long-lasting;
Hard-wearing;
Washable in autoclave at 130°C-270°F;
Heat tolerant;
Detergent resistant;
Rust proof;
Non-absorbent, dries from water in short time;
Manufactured only with raw materials approved for food grade.
BASE (only White):
Solid Polypropylene that guarantees a smooth and hygienic surface;
Washable in autoclave a 130°C-270°F;
Ergonomic shape;
Easy to clean surface.
FILAMENTS:
Blue, yellow, red, green, white;
Soft, medium, stiff;
In PBT ECOCLEAN;
Resists 130°C – 270°F in autoclave;
Acid proof and Alkaline proof;
Water non-absorbent;
Even when wet maintains its typical rigidity.
STAPLES:
In ALPACCA;
Acid and Alkaline resistantE;
Rust proof.