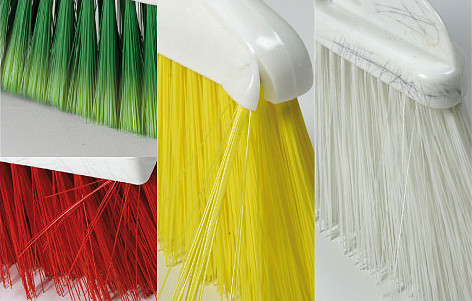 Product care
In order to avoid contamination, your colour coded "ARICASA HYGIENE" items have to be replaced when:
the base is cracked or damaged, helping bacteria growth;
filaments are worn or broken;
filaments are discoloured;
filaments are twisted or coiled
according to a law or regulation replacement is requested.
How to use your products
A correct use will maintain the best hygiene of your working areas and your "ARICASA HYGIENE" products. Please follow these instructions:
Thoroughly clean each item after use, possibly in autoclave at 130°C / 270°F or in boiling water, in order to remove bacteria;
Allow to dry completely;
Use only when cool;
Hang brushes to store in order to help maintain the filaments in best conditions.